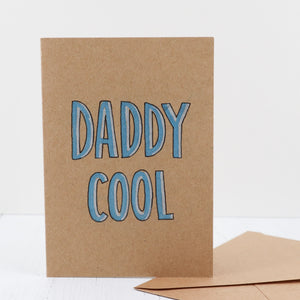 A bespoke card featuring hand drawn lettering with metallic pens on recycled Kraft A6 card.  Blank inside.

Please note: As each card is hand drawn individually slight variations may occur from the example in the photos.  Any differences will be minor.
Danielle Williamson is a freelance illustrator, graphic designer, sewing superior, and crafty genius! based in Headcorn, Kent . Under the guise of Tinybeegle she creates a range of hand crafted items from embroidered necklaces and childrens' clothing to unicorn headbands and vintage inspired illustration.  She also creates all of the Made In Ashford and Craftship Enterprise branding and merchandise.