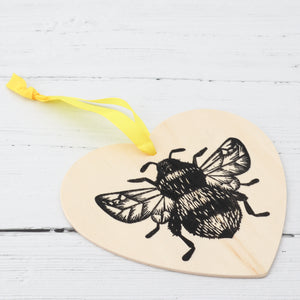 Handmade Bumblebee hanging heart


Bumblebee linocut handprinted onto a wooden hanging heart, paired with a yellow ribbon.

Size approx. 13 x 12.5 cm


Jackdaw And Bear is the creative studio of husband and wife team, Al and Hayley, printmakers based within the North Downs in East Kent, creating nature inspired art, cards and gifts.