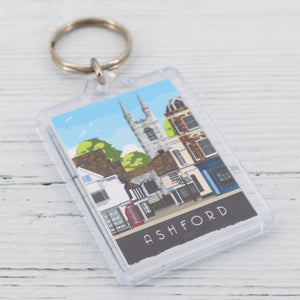 Popular with Ashford residents past and present, this railway style travel poster is available as a keyring. A nostalgic reminder of Ashford, Kent for anyone who has moved away.
Keyring measures approx. 5.5cm x 4cm
White one Sugar are a small group of Kent based artists producing scenes from around the country in the style of old Railway/travel posters.