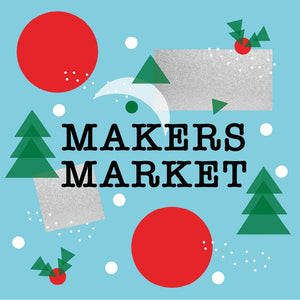 Craftship Enterprise presents: Maker's Market.
A showcase of creations made by local people. This is an opportunity for other local creatives who are not necessarily sellers in Made in Ashford to showcase and sell in a busy outdoor shopping centre in the town. Our shop members are also encouraged to join the market and utilise a bigger space to show off more of their creative business.

The market will be open 10am - 4pm with set up starting from 8.30am.

A 3x3m gazebo will be provided if you opt for that. You can bring tables and a chair (these will not be provided). The gazebo is provided and sides can be provided too. We are also offering shared gazebos now with one other trader. You can also opt to bring your own gazebo that you will set up which must be safe and secure. 
All traders will need PLI (public liability insurance). Places are non-refundable, unless we can find a replacement should you need to cancel.